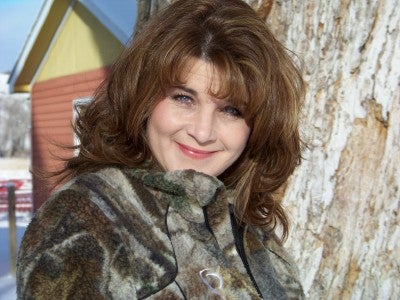 Thanks for visiting!
I have been an outdoor writer for many years, covering hunting, shooting sports, women hunters, field care, product reviews and more. I love the people I have met in this writing genre and will continue to share much with my readers. So please enjoy AnnieGotHerGun.com

 I am unashamedly Conservative and have worked hard in the last few elections. I write about issues that are important to me and those I feel will harm our land.
I believe our Founding Fathers set forth brilliant ideas under the guidance of God and that this land will continue to prosper if those thoughts and principles are renewed.
I invite you to learn along with me and we can have a great time together!

Pro-Staff
Prois Hunting Apparel
Alpen Optics
Political positions held:
Vice Chair of Fremont County Republican Central Committee (2012-2014)

Fremont County Chair of Women for Mitt (2012)
Fremont County Chair of Sportsmen for Romney (2012)
Author:
Canon City
Available on www.ArcadiaPublishing.com, Amazon.com and BarnesandNoble.com

Member Of
POMA (Professional Outdoor Media Association)
NSSF (National Shooting Sports Foundation)
NRA & Friends of NRA Sponsor
Safari Club International-Life Member
Western Writers of America

I welcome your comments and suggestions so be sure to e-mail me with your stories and ideas.
I AM AVAILABLE FOR writing ASSIGNMENTS AND SPEAKING ENGAGEMENTS
Please see me at
https://www.facebook.com/AnnieGotHerGun
http://www.linkedin.com/pub/anne-vinnola/b/538/526/