Last week I showed you a picture I received from Milt Inman about a bull moose harnessed and ready for logging in Allagash, Maine. Here's that photo again.
As one would suspect in this business, the first picture doesn't stand a chance. I hadn't had the above photo posted long before emails began coming in. I got one from George Carmichael asking me where Milt got the photo. I emailed Milt to verify and as to my suspicions, he received it from someone, who received it from someone, etc. In other words, it's been around awhile.
The comments made by readers with the first photo mostly said it was "photoshopped". While I didn't come right out and agree, I tended to agree, although I couldn't rightly tell the photo had been doctored.
Simple enough, right? Wrong! This morning I received two photos from George Carmichael after making a comment to him telling him that emailers had been asking me if the photo was real. After looking at the below two photos, we now can all ask ourselves the same question.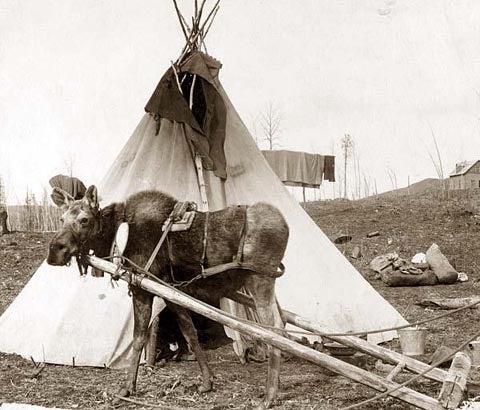 Tell me these photos have been "photoshopped"!
Thanks George.
Tom Remington
Related Posts