Recently, I had a chance to lay my hands on some of the finest gunsmithing that I have seen. Hand-checkering that would make any amateur cabinetmaker weep. Bluing and machining the likes of which people usually can only read about. Stocks crafted from fine Turkish Walnut. I watched masters at work, and spoke at length with a man who is passionate about what he does. I wasn't at that fancy room at Bass Pro Shops, the one that holds the $40,000 elephant guns. I wasn't in a den somewhere in the English countryside, puffing on a pipe and sipping a glass of after-dinner Port. It may surprise you that I was in an obscure little shop in a small industrial park in Tempe.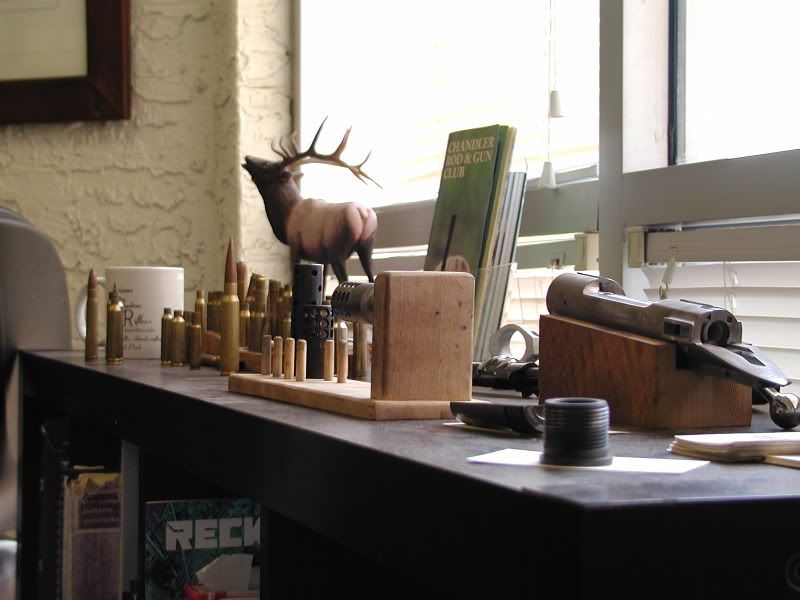 I was there for another purpose, mostly though – I was there with Hunt of a Lifetime – the Arizona Chapter. Arizona Custom Rifles owner Terry Mushrush was presenting HOAL Arizona Ambassador Terry Petko with a beautiful hand-built custom rifle. This rifle was meant to be used by kids who enrolled in the HOAL program and is designed in such a way that it can be shot from the shoulder like a conventional rifle, or mounted on a wheelchair.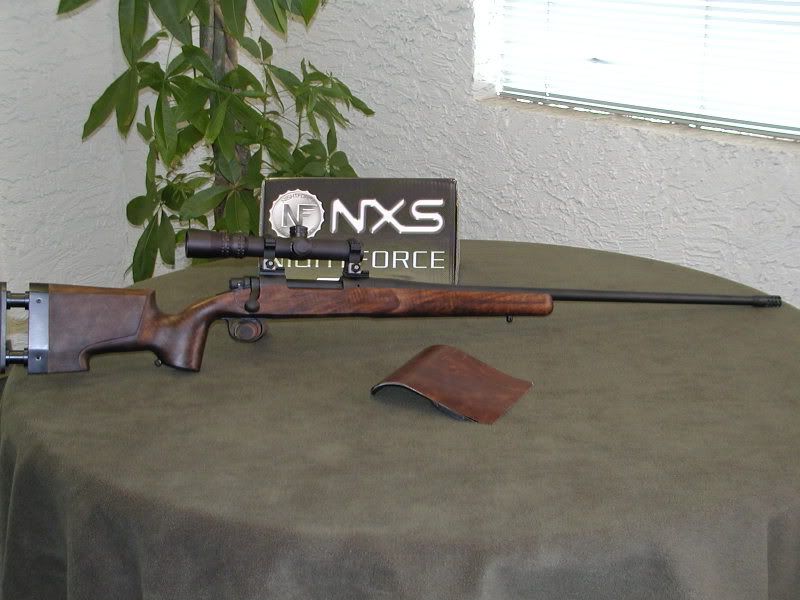 Arizona Custom Rifles performs a lot of different services, including a couple of real neat ones which I will review in future posts. Custom rifles, however, form the core of their business. ACR has been in their Tempe location since 2006. Terry Mushrush and his partner Jeremiah Bass believed that there was a niche market in Arizona for hand-crafted custom rifles, and a general demand for quality gunsmithing. Both men have graduated from the Gunsmithing School at Yavapai College, located in Prescott.
Currently they have 4 employees. Diversification has helped keep them busy, when the economy started slowing down. I'll be making another post about Terry and his crew next week. I'll talk more about what they do, and how they do it. I'll discuss their line of services as well. I have a lot to talk about – heck, I may have to make 2 more posts!
In the meantime, visit their site and have a look around: Arizona Custom Rifles. I think you'll be impressed to discover that we have such a facility here in Arizona. You'll be even more impressed when you see some of what they do!