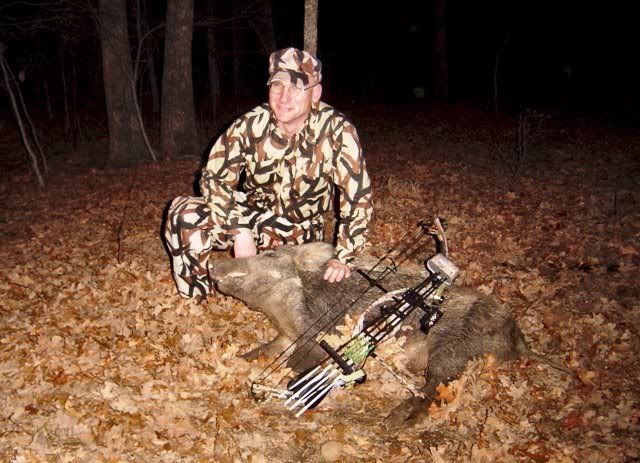 Caveat Emptor Hunter
How comfortable were you when booking your last hunt?  Did you feel like you were talking to a used car salesman?  How many "90%" success assurances have you gotten from outfitters?  Did you check references?  Where did the references come from?  If you had a bad experience did you tell anyone?  If you had a good experience did you tell anyone? 
From my perspective the outfitting business still seems like a Caveat Emptor, buyer beware, environment.  While reviewing Outfitter Reviews and surfing forums I frequently see hunters stung by bad experiences.  Don't get me wrong.  I am certain the majority of outfitters are hard-working, honest folks just like the majority of us and that they also get stung by poor customers.  That isn't the focus of this blog, though.
Of the seven paid hunts I've taken at least three of the outfitters represented a 90% success rate.  The first was probably closer to 15%, the second probably exceeded 90% by a ways, and the third was a disaster.  When notified that a prior pronghorn hunting party only had one missed shot opportunity at 72 yards one outfitter told me, "I can't help it if he can't shoot."  When assured of a 90-100% quality (booking agent's word) shot opportunity I once expressed my frustration about 30 yard shots at quickly moving turkeys not being quality opportunities.  Over time I learned about the number of animals he had wounded on this ranch and have doubts as to whether he knew what a quality shot was.
On the converse, I've been on hunts where the outfitter under promised and over delivered.  I recently took a trip to Texas where the service and hunting was so good I wonder if I'll ever experience anything like that again.  Read more.  When I couldn't hit the broadside of a barn on one hunt (always check your sights upon arrival to camp) the outfitter persevered until I connected.  A hog I once wounded attacked the outfitter. 
Write An Outfitter Review
So what can we do to notify the next hunter of a good or bad experience?  My answer is to write and POST an Outfitter Review, Trip Report or whatever you want to call it in many places.  I don't think it is enough to say, "Hey, it was great!"  Although better than nothing, it isn't all that helpful.  Let the next guy or gal know what to expect as well.  Definitely tell us about the outfitter, but tell us more.  Did you do something to save yourself some money?  Did you make any mistakes?  Let us know.  The format I use is based on the North American Hunting Club Outfitter Reports.  See one.  I try to report on the outfitter, my experience with him or her and what I might have done wrong or right.    
After completing the report we've got to post it where search engines will pick it up and hunters will see it.  I recommend online forums you frequent, Bowsite Outfitter Reviews, Hunting Information Systems Outfitter Reviews as well as requesting and returning a North American Hunting Club Outfitter Review form.
Feedback
I also let the outfitter/booking agent know I intend to complete a report and post it on the internet.  I keep them informed of where the report is posted and encourage them to reply if they wish.   Bowsite incorporates this function.  NAHC offers this to outfitters who have received negative reports.   I posted a negative report on a hunt last year keeping the booking agent informed and he replied to it.  While I may not agree with his perspective I'm glad he had the opportunity to state his case.  Heck, I might just be wrong!
Tell It
The next time you take a hunt help your fellow hunters; tell us about it.  Tell us all about it.  Let us know what to expect.
happy hunting, dv
Feedback, Questions & Comments
I'd like to hear your tips, feedback, comments or questions. Please leave them below.
Subscribe
Like this blog? Want to be notified of updates? Subscribe via RSS feed by clicking here.
Coming up on Mostly Archery
How To – Make Your Own Turkey Friction Call
Overhauling My Bow
dv's Gear Provider Recommendations – ACE, provider of ASAT, Sitka Gear and Wilderness Athlete Products