I've sang the praises of Caltopo before on the blog and it's time to do an update on a couple things.
"Caltopo – More Online Mapping Features"
First off, they've gone to a "free to try/pay to play" approach. Paying the $20 annual fee for complete services – a Jackson I'll happily part with – enables you to print PDFs larger than 8.5″x11″, save more than 10 maps online, and a few other critical features.
Second, I've recently begun utilizing the built-in integration features with other mapping applications – handheld GPS units (import .GPX extension files) and Google Earth (import .KML extension files).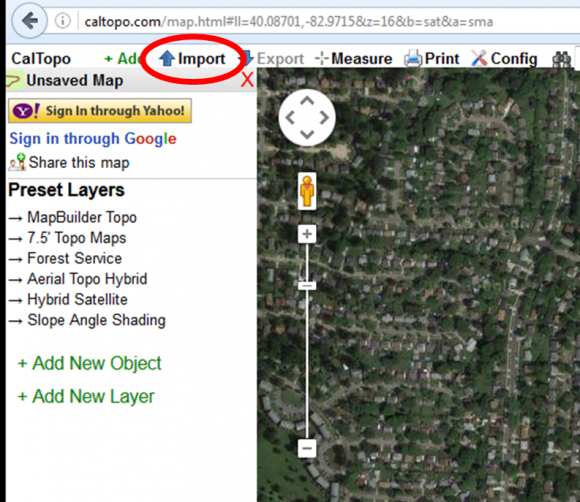 For users who are more comfortable with Google Earth's map navigation functionality, this opens the door to use Google Earth as your primary map exploring device and then connecting into Caltopo to utilize its superior map management and printing capabilities.
I estimate Caltopo will save our Wyoming antelope hunting crew at least $50 in map expenses this fall, all while putting better maps that are fully customized and higher resolution into our hands.