Long Island New York Trapper-Raccoon, Bat and Squirrel Removal
If you are serious about wildlife problems on your property or in your home or attic why take a chance on a new company lacking the experience and knowledge from years of experience. Licensed, Insured and all work guaranteed.
Wildlife Removal Long Island NY
 Animal Removal Long Island NY
Nuisance animal removal specializes in the removal of nuisance wildlife from homes and buildings in the Nassau and Suffolk County area. We offer a wide variety of services from attic inspections to damage repairs, and can resolve any human-wildlife conflict. We remove squirrels and raccoons from attics, raccoons from property, bats from buildings and attics, and we control bird problems. We are experts at rodent control and offer complete rat and mouse extermination.
We are not your normal Nassau & Suffolk County NY pest control company – we only specialize in wild animals – raccoons, squirrels, skunks, moles, rats, groundhogs or woodchucks, opossums, bats, snakes, birds, etc.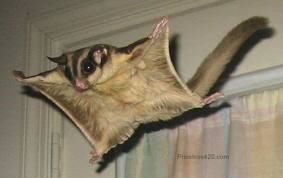 Squirrel Trapping and Control – Squirrels are small, destructive furry rodents who become a nuisance when they enter attics, soffits, and other areas of buildings.Squirrels are capable of causing damage through their gnawing activities, including creating a fire risk when they gnaw through the insulation on wires. Squirrels also contaminate buildings with the shed hairs, urine, and droppings, and the parasites they carry can transmit many serious arboviral diseases. Flying Squirrel removal Long Island NY
Raccoon Trapping and Control – Raccoons are intelligent, medium-sized destructive mammals who frequently take up residence in attics, chimneys, sheds, barns,and other homes and buildings. Raccoons are stocky, powerful animals who can become aggressive and cause serious injury if approached. Raccoons also have a high incidence of rabies, and their parasites can vector many serious diseases. Raccoon control usually is accomplished by trapping and then having a professional identify areas needed for animal damage repair and prevention. Raccoons will use separate areas in a attic as toilets and the fecal and urine matter can cause the spread of dangerous diseases such as raccoon roundworm and other diseases.For more info please visit http://raccooncontrol-usa.com
Bat Control and Removal – Bats are beneficial mammals because they consume about 1000 insects an hour each during their nightly flights and up to 600o-8000insects in one evening and basically eat their weight in insects with each nights flights. Bats become a nuisance when they nest in attics, barns, bell towers, soffits, and other parts of buildings. Their guano (droppings) contain disease-causing organisms, their parasites can transmit serious diseases, and the bats themselves have a high incidence of rabies. Bat control is accomplished primarily by exclusion or the use of one way exit doors. The use of glueboards, mothballs are in many parts of the country illegal since many bats species are endangered and protected by the federal government and many local and state agencies.The trapping and use of nets with bats is illegal in some parts of the country because many get injured and can no longer fly.
Skunk Control- Skunks (polecats) are medium-sized, primarily nocturnal animals whose diet consists mainly of insects and small rodents. as well as grasses,berries, and other plant products. They also are one of the few animals who eat honeybees. Although passive by nature, skunks will defend themselves with afoul-smelling spray that they can discharge with pinpoint if they feel threatened. This ability is the main reason why skunks are disliked.
Attic Restoration Services – Many times when wildlife such as birds,bats ,raccoons and other species enter an attic they will leave large deposits of urine and fecal material in your attic. The insulation should be removed in affected areas, and the area clened up properly and the potential for disease tobe transmitted to you, your family and pets is very important. Failure to have your attic cleaned up professionally can also affect the resale value of your home, property or structure.
Our Service area:
Nassau County – Albertson, Alden Manor, Atlantic Beach, Baldwin, Baldwin Harbor, Barnum Island, Baxter Estates, Bay Colony, Bay Park, Bayville, Bellerose, Bellerose Terrace, Bellmore, Bethpage, Biltmore Shores, Brookville, Carle Place, Cedarhurst, Centre Island, Cove Neck, East Atlantic Beach, East Garden City, East Hills, East Massapequa, East Meadow, East Norwich, East Rockaway, East Williston, Elmont, Farmingdale, Floral Park, Flower Hill, Franklin Square, Freeport, Garden City, Garden City Park, Garden City South,Glen Cove,Glen Head, Glenwood Landing,Great Neck, Great Neck Estates, Great Neck Gardens, Great Neck Plaza, Green Acres, Greenvale, Harbor Green, Harbor Hills, Harbor Isle, Hempstead, Hempstead Gardens, Herricks, Hewlett, Hewlett Bay Park, Hewlett Harbor, Hewlett Neck, Hicksville, Hillside Manor, Inwood, Island Park, Jericho, Kensington, Kings Point, Lake Success, Lakeview, Lattingtown, Laurel Hollow, Lawrence, Levittown, Lido Beach, Locust Grove, Locust Valley, Long Beach, Lynbrook, Malverne, Malverne Park Oaks, Manhasset, Manhasset Hills, Manorhaven, Massapequa, Massapequa Park, Matinecock, Meadowmere Park, Merrick, Mill Neck, Mineola, Munsey Park, Muttontown, Nassau Shores, New Cassel, New Hyde Park, North Bellmore, North Hills, North Lynbrook, North Massapequa, North Merrick, North New Hyde Park, North Valley Stream, North Wantagh, North Woodmere, Oceanside, Old Bethpage, Old Brookville, Old Westbury, Oyster Bay, Oyster Bay Cove, Plainedge, Plainview, Plandome, Plandome Heights, Plandome Manor, Point Lookout, Port Washington, Port Washington North, Rockville Centre, Roosevelt, Roslyn, Roslyn Estates, Roslyn Harbor, Roslyn Heights, Russell Gardens, Saddle Rock, Saddle Rock Estates, Salisbury, Sands Point, Sea Cliff, Seaford, Searingtown,South Farmingdale, South Floral Park, South Hempstead, South Valley Stream, Stewart Manor, Strathmore, Syosset, Thomaston, Uniondale, University Gardens, Upper Brookville, Valley Stream, Wantagh, West Hempstead, Westbury, Westbury South, Wheatley, Williston Park, Woodbury, Woodmere, Woodsburgh
11001 11003 11010 11020 11021 11023 11024 11030 11040 11042 11050 11096 11501 11507 11509 11510 11514 11516 1151811520 11530 11542 11545 11548 11550 11552 11553 11554 11556 11557 11558 11559 11560 11561 11563 11565 11566 1156811570 11572 11575 11576 11577 11579 11580 11581 11590 11596 11598 11599 11709 11710 11714 11732 11735 11737 1175311756 11758 11762 11765 11771 11783 11791 11793 11797 11801 11803 11804
Suffolk County – Amagansett, Amity Harbor, Amityville, Apaquogue, Aquebogue, Art Village, Asharoken, Atlantique, Babylon, Baiting Hollow, Barnes Hole, Bay Point, Bay Shore, Bay Wood, Bayberry Dunes, Bayport, Beach Hampton, Beixedon Estates, Belle Terre, Bellport, Bellview Beach, Blue Point, Bohemia, Brentwood, Bridgehampton, Brightwaters, Brookhaven, Calverton, Canoe Place, Center Moriches, Centereach, Centerport, Centerville, Central Islip, Cherry Grove, Cobb, Cold Spring Harbor, Commack, Copiague, Coram, Crystal Brook, CutchogueAmagansett, Amity Harbor, Amityville, Apaquogue, Aquebogue, Art Village, Asharoken, Atlantique, Babylon, Baiting Hollow, Barnes Hole, Bay Point, Bay Shore, Bay Wood, Bayberry Dunes, Bayport, Beach Hampton, Beixedon Estates, Belle Terre, Bellport, Bellview Beach, Blue Point, Bohemia, Brentwood, Bridgehampton, Brightwaters, Brookhaven, Calverton, Canoe Place, Center Moriches, Centereach, Centerport, Centerville, Central Islip, Cherry Grove, Cobb, Cold Spring Harbor, Commack, Copiague, Coram, Crystal Brook, Cutchogue, Cutchogue Station, Davis Park, Deer Park, Deerfield, Dering Harbor, Devon, Ditch Plains, Divinity Hill, Dix Hills, East Brentwood, East Cutchogue, East Farmingdale, East Hampton, East Hauppauge, East Islip, East Marion, East Moriches, East Northport, East Patchogue, East Quogue, East Setauket, East Shoreham, Eastport, Eastside, Eatons Neck, Elwood, Fair Harbor, Farmingville, Fire Island, Fire Island Pines, Fireplace, Fireplace Lodge Girls Camp, Fishers Island, Flanders, Flying Point, Fort Hill, Fort Salonga, Freetown, Georgica, Gerard Park, Gilgo Beach, Gordon Heights, Great River, Greenlawn, Greenport, Hagerman, Halesite, Half Hollow, Hampton Bays, Hampton Beach, Hampton Park, Hardscrabble, Hauppauge, Hayground, Head of the Harbor, Holbrook, Holtsville, Huntington, Huntington Bay, Huntington Beach, Huntington Station, Islandia, Islip, Islip Terrace, Jamesport, Jericho, Kings Park, Kingstown, Kismet, Lake Grove, Lake Ronkonkoma, Lakeland, Laughing Waters, Laurel, Lefferts Mill, Lindenhurst, Little Plains, Lloyd Harbor, Lonelyville, Lower Melville, Maidstone Park, Manorville, Mastic, Mastic Beach, Mattituck, Maywood, Mecox, Medford, Melville, Middle Island, Middleville, Midhampton, Miller Place,
Montauk, Montauk Beach, Montauk Station, Montclair Colony, Moriches, Mount Sinai, Napeague, Nassau Farms, Nesconset, New Suffolk, Newtown, Nissequogue, North Amityville, North Babylon, North Bay Shore, North Bellport, North Great River, North Haven, North Lindenhurst, North Patchogue, North Sea, Northampton, Northport, Northville, Northwest Harbor, Noyack, Oak Beach, Oakdale, Oakville, Ocean Bay Park, Ocean Beach, Old Field, Old Mastic, Orient, Orient Point, Pantigo, Patchogue, Patchogue Highlands, Peconic, Pine Aire, Pine Neck, Pine Valley, Point o'Woods, Ponquogue, Poquott, Port Jefferson, Port Jefferson Station, Quioque, Quogue, Rampasture, Red Creek, Redwood, Reeves Park,Remsenburg, Reydon Shores, Ridge, Riverhead, Riverside, Robbins Rest, Rocky Point, Ronkonkoma, Rose Grove, Sag Harbor, Sagaponack, Saint James, Saltaire, San Remo, Sayville, Scuttlehole, Seaview, Selden, Setauket, Shelter Island, Shelter Island Heights, Shinnecock Hills, Shirley, Shore Acres, Shoreham, Siegfield Park, Silver Beach, Smithtown, Sound Beach, South Haven, South Huntington, South Jamesport, South Manor, South Setauket, Southampton, Southold, Southport, Speonk, Springs, Springville, Squiretown, Stirling, Stony Brook, Sweyze, Terryville, The Creek Beach, The Landing, Tiana, Tuckahoe, Upton, Vernon Valley, Village of the Branch, Wading River, Wainscott, Water Island, Watermill, Waterville, West Babylon, West Bay Shore, West Gilgo Beach, West Hampton Dunes, West Hills, West Islip, West Mecox Village, West Sayville, West Tiana, Westhampton, Westhampton Beach, Westmoreland, Wheatley Heights, Wildwood, Wincoma, Woodcliff Park, Wyandanch, Yapha, Cutchogue Station, Davis Park, Deer Park, Deerfield, Dering Harbor, Devon, Ditch Plains, Divinity Hill, Dix Hills, East Brentwood, East Cutchogue, East Farmingdale, East Hampton, East Hauppauge, East Islip, East Marion, East Moriches, East Northport, East Patchogue, East Quogue, East Setauket, East Shoreham, Eastport, Eastside, Eatons Neck, Elwood, Fair Harbor, Farmingville, Fire Island, Fire Island Pines, Fireplace, Fireplace Lodge Girls Camp, Fishers Island, Flanders, Flying Point, Fort Hill, Fort Salonga, Freetown, Georgica, Gerard Park, Gilgo Beach, Gordon Heights, Great River, Greenlawn, Greenport, Hagerman, Halesite, Half Hollow, Hampton Bays, Hampton Beach, Hampton Park, Hardscrabble, Hauppauge, Hayground, Head of the Harbor, Holbrook, Holtsville, Huntington, Huntington Bay, Huntington Beach, Huntington Station, Islandia, Islip, Islip Terrace, Jamesport, Jericho, Kings Park, Kingstown, Kismet, Lake Grove, Lake Ronkonkoma, Lakeland, Laughing Waters, Laurel, Lefferts Mill, Lindenhurst, Little Plains, Lloyd Harbor, Lonelyville, Lower Melville, Maidstone Park, Manorville, Mastic, Mastic Beach, Mattituck, Maywood, Mecox, Medford, Melville, Middle Island, Middleville, Midhampton, Miller Place,Montauk, Montauk Beach, Montauk Station, Montclair Colony, Moriches, Mount Sinai, Napeague, Nassau Farms, Nesconset, New Suffolk, Newtown, Nissequogue, North Amityville, North Babylon, North Bay Shore, North Bellport, North Great River, North Haven, North Lindenhurst, North Patchogue, North Sea, Northampton, Northport, Northville, NorthwestHarbor, Noyack, Oak Beach, Oakdale, Oakville, Ocean Bay Park, Ocean Beach, Old Field, Old Mastic, Orient, Orient Point, Pantigo, Patchogue, Patchogue Highlands, Peconic, Pine Aire, Pine Neck, Pine Valley, Point o'Woods, Ponquogue, Poquott, Port Jefferson, Port Jefferson Station, Quioque, Quogue, Rampasture, Red Creek, Redwood, Reeves Park,Remsenburg, Reydon Shores, Ridge, Riverhead, Riverside, Robbins Rest, Rocky Point, Ronkonkoma, Rose Grove, Sag Harbor, Sagaponack, Saint James, Saltaire, San Remo, Sayville, Scuttlehole, Seaview, Selden, Setauket, Shelter Island, Shelter Island Heights, Shinnecock Hills, Shirley, Shore Acres, Shoreham, Siegfield Park, Silver Beach, Smithtown, SoundBeach, South Haven, South Huntington, South Jamesport, South Manor, South Setauket, Southampton, Southold, Southport, Speonk, Springs, Springville, Squiretown, Stirling, Stony Brook, Sweyze, Terryville, The Creek Beach, The Landing, Tiana, Tuckahoe, Upton, Vernon Valley, Village of the Branch, Wading River, Wainscott, Water Island, Watermill, Waterville, West Babylon, West Bay Shore, West Gilgo Beach, West Hampton Dunes, West Hills, West Islip, West Mecox Village, West Sayville, West Tiana, Westhampton, Westhampton Beach, Westmoreland, Wheatley Heights, Wildwood, Wincoma, Woodcliff Park, Wyandanch, Yaphank
11701 11702 11703 11704 11705 11706 11713 11715 11716 11717 11718 11719 11720 11721 11722 11724 11725 11726 1172711729 11730 11731 11733 11735 11738 11740 11741 11742 11743 11746 11747 11749 11751 11752 11754 11755 11757 1176311764 11766 11767 11768 11769 11772 11776 11777 11778 11779 11780 11782 11784 11786 11787 11788 11789 11790 1179211795 11796 11798 11901 11933 11934 11935 11937 11939 11940 11941 11942 11944 11946 11948 11949 11950 11951 1195211953 11954 11955 11957 11958 11961 11963 11967 11968 11971 11976 11977 11978 11980