See the general note about dv's Gear Reviews.
Product:  JD Welding Arrow Spin Tester
Manufacturer:  JD Welding
The JD Welding Arrow Spin Tester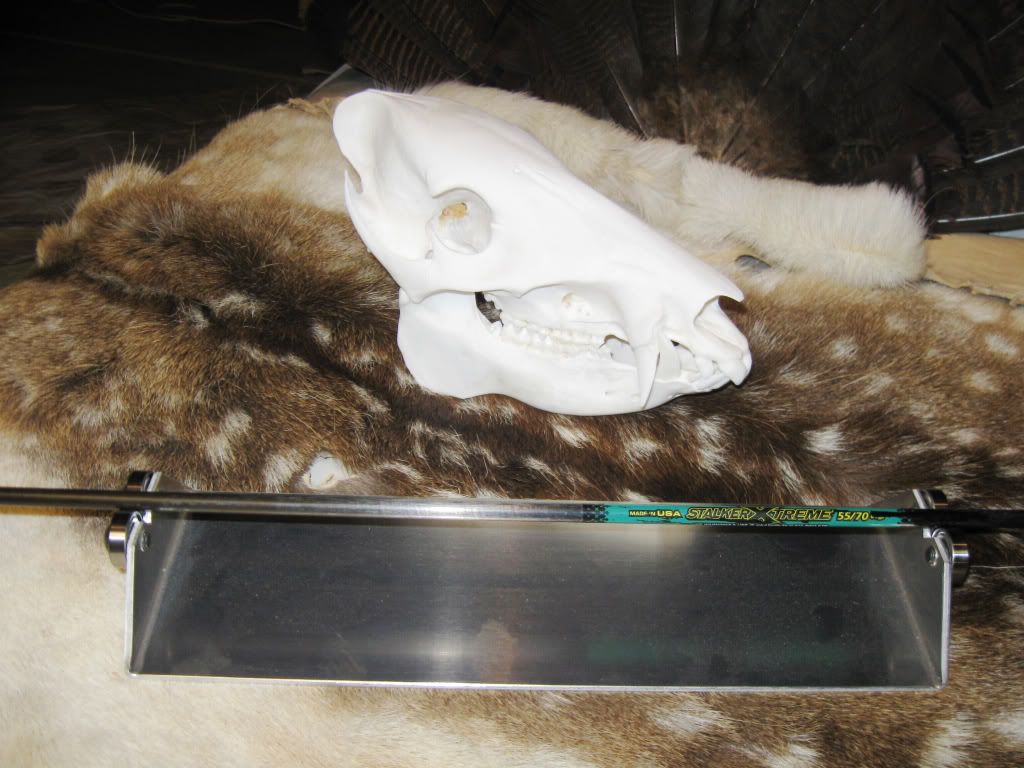 Overall Rating:  ***** (5.0 stars)
Specifications:
– Four 7/8″ bearings
– Heavy duty aluminum
– 4″ wide x 12″ long x 1 1/2″ high
Cost:  ***** (5 stars).  $25.00 including free shipping.  Compare this spin tester's price to commercially available, mass-produced models and I don't think it can be beat. 
Performance:  ****** (5 stars).  Heavy duty with a wide base the spin tester sits on my archery bench well and performs well.  It certainly pointed out the flaw in that rotten #1 arrow that always hits three inches high. 
Manufacturer's Customer Service:  Not rated, not used.
General notes:  Using a spin tester to check your arrows' straightness and broadhead alignment is crucial.  Broadheads not properly aligned with the arrow's axis will lead to unwanted flyers.  Usually I want to use something an entire season before doing a gear review especially if it is a positive review, but for some products I don't think that is necessary.  This spin tester is one of them.  I don't know what else you could ask for.  Great price, great product, good service.  'Nuff said.  Contact Joe to get yours.
happy hunting, dv
If you liked this blog you may like the following:
Feedback, Questions & Comments
I'd like to hear your tips, feedback, comments or questions.  Please leave them below.  
Subscribe
Like this blog? Want to be notified of updates? Subscribe via RSS feed by clicking here.